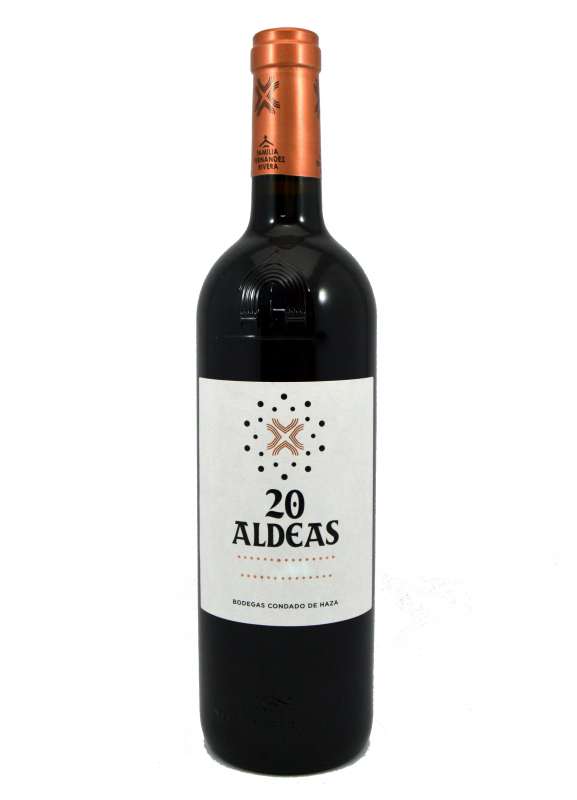 Year: 2018
Winery: Bodegas Condado de Haza
Alcohol: 14,5 %
Variety: Tempranillo
Quantity: 75 cl
In the fertile valley of the Douro River is born 20 Villages. A 100% Tempranillo wine grown organically. Because only in this way does nature grant us its most primal flavor, its most intimate essence.
Traditional elaboration, with destemming and subsequent spontaneous alcoholic fermentation in stainless steel tanks. Aged in American oak barrels.
view: Clean and bright. Cherry color with violet trim.
nose: Intense aroma of black fruits, blackberries and dairy touch, typical licoris of the Tempranillo variety appear followed by roasted fruits such as vanillas, coffee caramel and light smoked from the aging in American oak barrels.
boca: It is a powerful wine with a fleshy entrance, with a remarkable balance between tannin and acidity. The mouthfeel is broad with round and present tannins that fill the mouth with fruit that is rounded with a persistence of roasted, licorice and coffee and toe caramel. Persistence in the mouth is long and pleasant.
Ideal with grilled meats, carpaccio, lamb roasts, chops with branches, suckling pig and semi-cured cheese.
Similar Red Wines