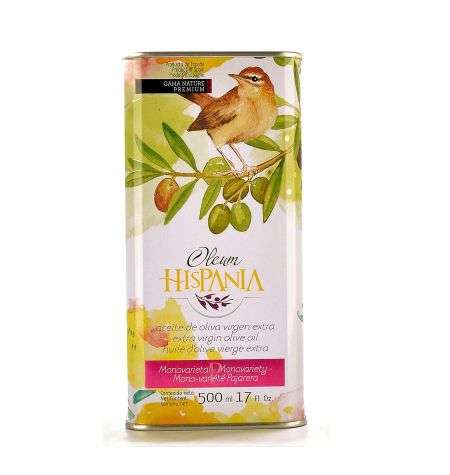 Oleum Hispania pajarera. Olive oil
Packaging: Can
Quantity: 50 cl
Minimum order: 12 Units
Range Nature Premium Pajarera is collecting early and extracted cold olive juice.
Note nose fruity green tasting ripe with green notes of medium intensity. Dominate the aromas such as almond, banana, Apple and nuts in input very sweet and pleasant, slightly bitter mouth and something more spicy but balanced and aftertaste reminiscent of dried fruit.
PAIRING very versatile in emulsions (mayonnaise), ajo Blanco, gazpacho and fruit salads, pastas, meat and fish.
Extra-virgin olive oil