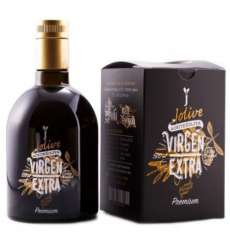 Packaging: Bottle glass
Variety: Picual
Quantity: 50 cl
Jolive variety Picual extra virgin olive oil. Bottle of 500 ml.
one of the best aoves of Spain, Jolive Premium is an extraordinary EVOO early harvest produced only variety picual olives collected in the month of October.
Jolive Premium, of excellent quality and personality is characterized by providing a balanced touch of bitterness and itching as well as light fruity aromas with nuances to freshly cut grass, banana and some wood notes.