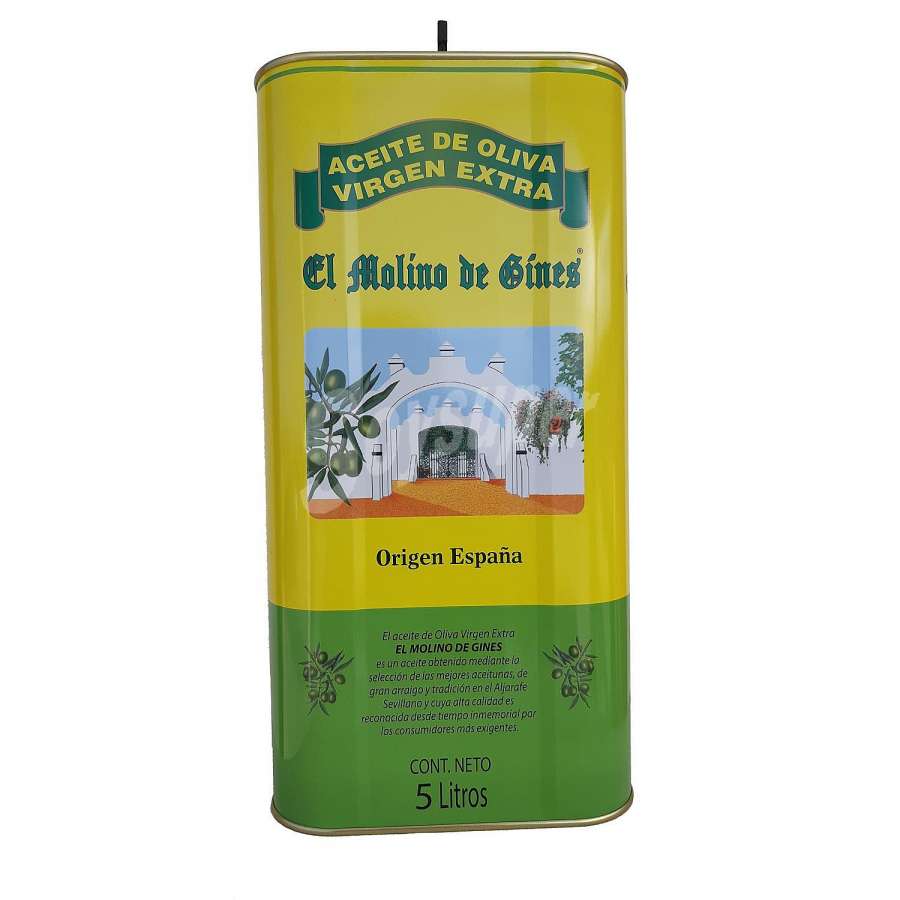 Packaging: Can
Variety: Arbequina, Picual, Manzanilla
Quantity: 5 liters
El Molino de Ginés is an extra virgin olive oil of the highest quality.
This spectacular olive oil is produced in the San Cristobal Oil Mill, located in Huevar de Aljarafe, province of Seville (Spain).
Through the selection and cleaning of olives of the Arbequina, Manzanilla and Picual varieties, the magnificent extra virgin olive oil El Molino de Ginés is developed.
Take home a can of this olive oil and you will feel the flavor of your dishes extolled while your diet becomes healthier.
Extra-virgin olive oil