Clemen, 5 Batidora Olive oil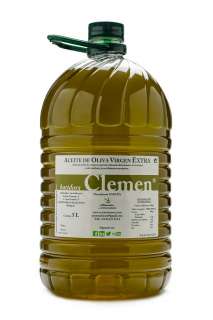 Packaging: PET (plastic)
Variety: Chamomile
Quantity: 5 liters
Very special Extra Virgin olive oil, extracted from the mixer.
You have more body, intense flavor and a stay on top. I remember Apple and ripe walnuts.
Occurs without filter. Very limited edition
do not use talcum powder. We do not heat in a blender
Price:
49,43 £
per unit
//=texto('I.V.A. incluido')?>
Buying 132 units or more:
48,50 £ per unit
Calculate shipping costs
FREE SHIPPING
(a) United Kingdom.
Clemen: More products