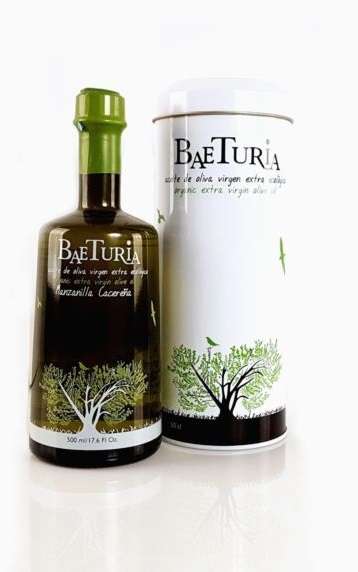 Baeturia. Manzanilla Cacereña. Caja de 6x500ml. Edición limitada.
Packaging: Bottle glass
Quantity: 50 cl
Organic Extra Virgin Olive Oil, Manzanilla variety from Cáceres. # -
- # Box of 6 bottles with a can. # -
- # On the nose it is intense fruity to apple green. In the mouth an average intensity of bitter and spicy is detected, fused with fruit and intense almond.
Extra-virgin olive oil