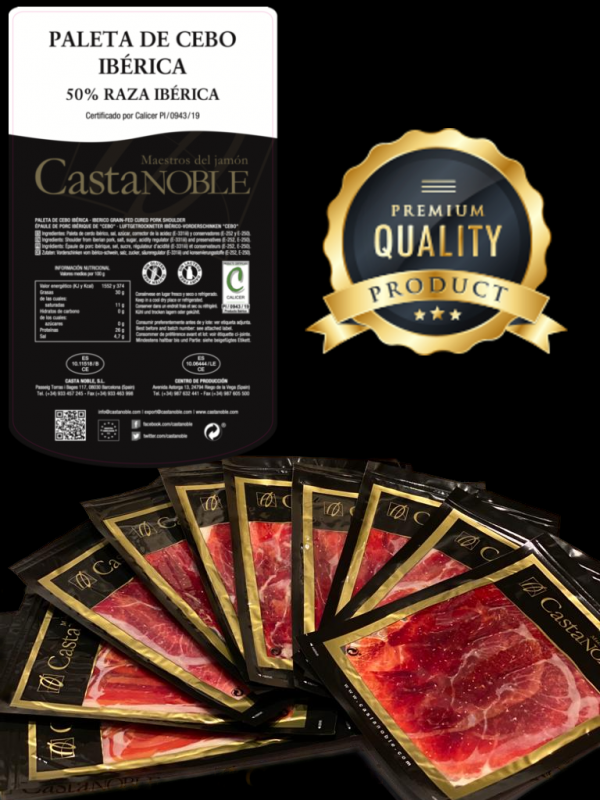 PALETA DE CEBO IBERICA CASTANOBLE Iberian-ham shoulder
Part: Palette
Weight: 1 kilogram
SLICED IBERIAN BAIT SHOULDER
Made from unique specimens, of selected Iberian breed. Fed with natural feed in its natural environment, the dehesa. Its ability to infiltrate unsaturated fats provides us with a healthy and exquisite product.
A careful selection and an experienced elaboration for years allows us to offer you this product with an unparalleled flavor and aroma.
Drying naturally, taking advantage of the weather that the production area gives us.
Elaboration: Natural (without artificial dryers).
Healing: more than 18 months.
The product is presented in a cardboard box, includes 10 sachets of 100g sliced.
Awards or Recognitions:

Marca de calidad "TIERRA DE SABOR"

Producto certificado por CALICER

Número de certificado: PI/0943/19
Buying 5 units or more: 84,67 € per unit
Similar Iberico hams