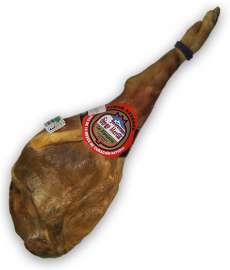 Part: Ham (rear)
Time maturity (months): 18
Weight: 7,5 kilogram
Maturation: 18 months.
Ham produced in the town from Pórtugos (Alpujarra). Slow, natural drying cure, only is using sea salt for processing.
Of delicate flavour, little salted meat (maximum content of 5% sodium chloride). Red and shiny appearance to the Court, with partially infiltrated in muscle mass fat. Fat consistency sticky, bright, pleasant taste and white-yellowish coloration.
Ingredients: pork and sea salt-cured ham.
Diego Martín: More products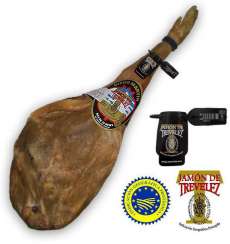 DIEGO MARTíN
Serrano ham Trevélez
- 8,5 kilogram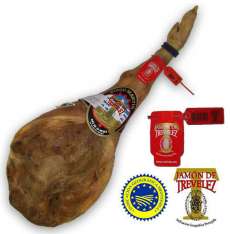 DIEGO MARTíN
Serrano ham Trevélez
- 8 kilogram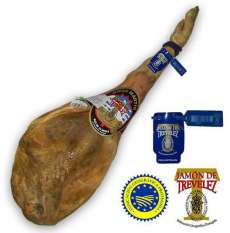 DIEGO MARTíN
Serrano ham Trevélez
- 7,5 kilogram