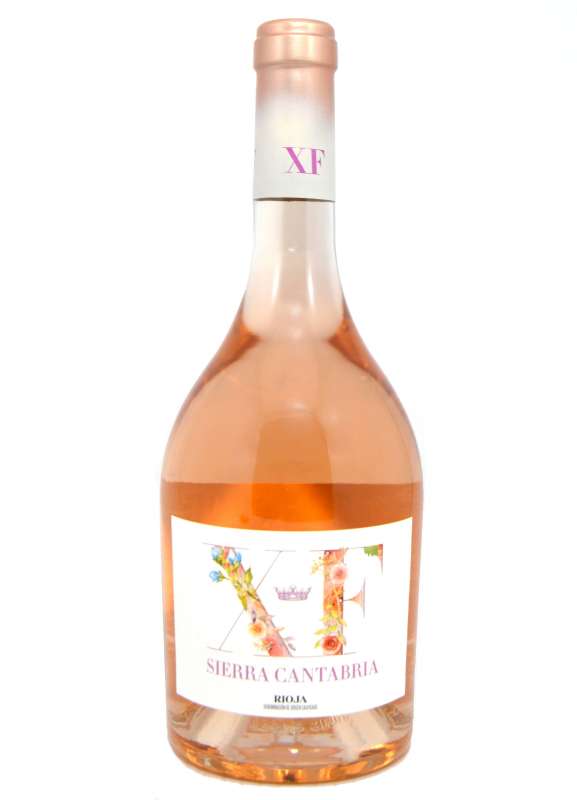 Sierra Cantabria XF Rosado Rose wine
Year: 2021
Winery: Bodegas Sierra Cantabria
Alcohol: 13 %
Variety: Tempranillo, Grenache, Sauvignon Blanc
Quantity: 75 cl
XF Sierra Cantabria 2020 is a young rosé wine produced by Sierra Cantabria and Xandra Falcó, and covered by the Rioja Qualified Designation of Origin.
This rosé wine is a blend of red varieties, Tempranillo and Grenache, and white, Sauvignon Blanc, Viura and Maturana, from vineyards owned by Sierra Cantabria on the left bank of the Ebro River, in the towns of San Vicente de la Sonsierra and Labastida.
Salmon color, clean and bright.
On the nose it has slight aniseed notes and aromas of fresh fruit, strawberries, blackberries, raspberries and pomegranate.
In the mouth it is fresh, fragrant, well balanced, wrapped by fruit and acidity with hints of pomegranate, watermelon... Intense, persistent, with a long and lively aftertaste