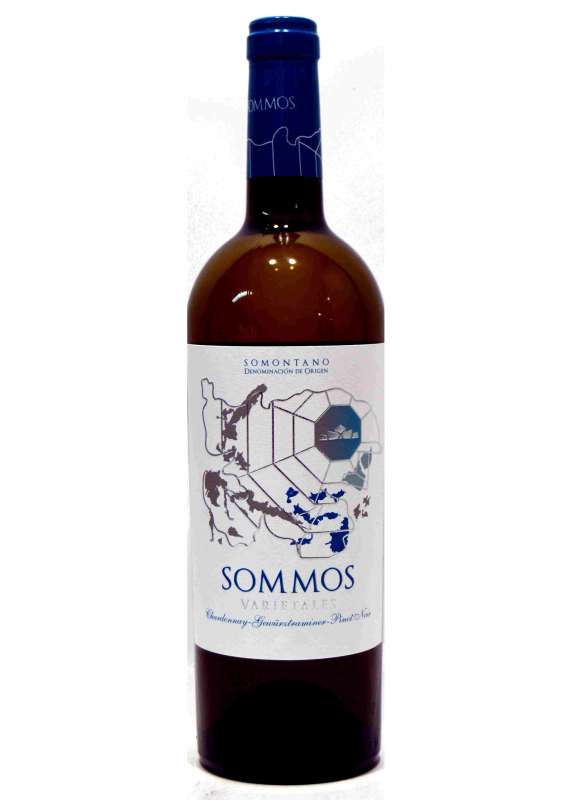 Sommos Varietales Blanco White wine
Year: 2020
Winery: Bodegas Sommos
Alcohol: 13,5 %
Variety: Chardonnay, Pinot Noir
Quantity: 75 cl
Elaboration: Pre-fermentation cold maceration for 3 hours, with each of the varieties. After which, proceed to the bleeding of the wort after a light pressing. He is a static racking, once the desired turbidity is led fermentation by traditional method of 3 varieties separately to 14 ° C, with control of temperature, in stainless steel tanks. After the alcoholic fermentation is performed the coupage of varieties before his upbringing.
Parenting: raised on its lees with battonage daily, in extra-fine grain French oak barrels for four months.
Color: pale yellow straw with silver iridescence.
Scent: intense, fruity, clean aroma, powerful character of their varieties, well assembled, with touches of tropical fruits, petals of roses, well-integrated, over nuances of sweet spices from the barrels, of great complexity.
Mouth: soft in the meeting, fatty, with balanced acidity and structure, long and elegant, with an aftertaste, where its varietal aromas reappearing.
Similar White Wines