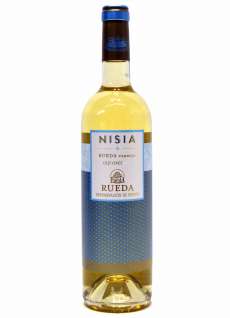 Year: 2017
Winery: Bodegas Ordoñez
Alcohol: 13 %
Variety: Verdejo
Quantity: 75 cl
The grapes come from centuries-old vineyards, which grow to about 1,000 meters in height on very poor and sandy soils, immune to phylloxera.
90% of this wine goes through a fermentation in stainless steel tanks at low temperature. Subsequently, it undergoes an aging on its lees for four months. The remaining 10% of the wine ferments in French oak barrels also along with its lees.
View: Nisia Verdejo has a straw yellow color with pale golden highlights.
Nose: Frank aromas of marked varietal character. Lots of fresh white fruit interspersed with juicy yellow fruits.
Mouth: Wide entry, with volume. Very tasty and elegant long journey, of good intensity and silky texture.
Soupy rice, fish rice, cod, stew, Iberico Bellota Ham, grilled seafood, raw seafood and blue fish.
Similar White Wines