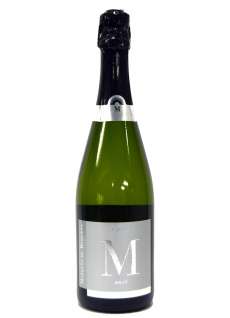 Classification: Brut
Winery: Torre Oria
Alcohol: 12 %
Variety: Macabeo, Chardonnay
Quantity: 75 cl
The result of the careful combination and perfect blend of their varieties, macabeo and chardonnay. With a long and careful fermentation that takes place in the silence and the darkness of the cellar. We can say that one of our is most precious treasures.
Elegant and intense nose, aromas and some hints of fresh grass. In the mouth will note a well integrated carbonic accompanied by dried fruit and good parenting. Rigorously dry, thin, transparent, and exquisite bouquet, for demanding palates.
Perfect for seafood, fish, rice, in general appetizers.