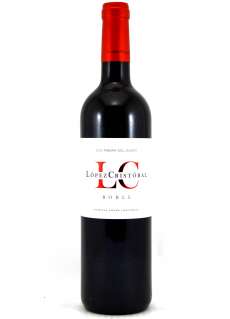 Classification: Oak
Year: 2019
Winery: Familia López Cristobal
Alcohol: 14,5 %
Variety: TEMPRANILLO, Merlot
Quantity: 75 cl
López Cristóbal Roble is a red wine from the DO Ribera del Duero produced by the López Cristóbal winery. This wine is a varietal mono from Tinta del País, to which a point of Merlot is added.
Intense cherry red color, with reflections
purplish.
The perfect fruit-wood combination, clearly enhances
its aromatic intensity. (strawberries, berries and fruits
of the forest).
Persistent in the mouth, it is tasty, very good
structured; keeping your balance very personal
allowing you to guess its brief contact with the wood.
Alión: More products

Similar Red Wines