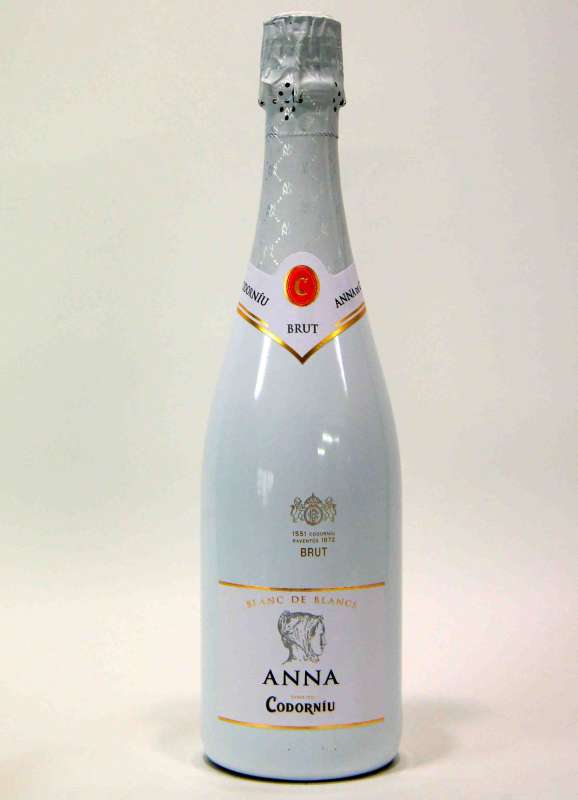 Codorníu Anna Blanc de Blancs
Winery: Codorníu
Alcohol: 11,5 %
Variety: Parellada, Macabeo, Chardonnay
Quantity: 75 cl
The vitality, freshness, fruitiness of Anna are enriched with aged in cellars for more than 12 months, which makes it the perfect companion of our gastronomy
more than 12 months in contact with the Lees of yeasts within the own bottle during aging, along with the perfect blend of varieties Chardonnay Xarel·lo, Macabeo and Parellada, gives a Blanc de Blancs only a body and versatility.
Bright yellow colour with green hues. Fine and persistent bubble that forms a continuous string. There are notes of citrus and tropical fruit, with complex aromas of ageing (toast, brioche) that enrich the aromatic palette. On the palate is creamy, wide-ranging and persistent.
To accompany a menu from start to finish: starters, sautéed vegetables, fish, seafood, braised meats, desserts, etc.
CAVAS similar