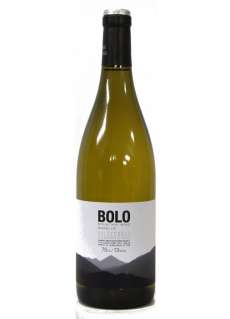 A Coroa Godello White wine
Year: 2019
Winery: Adega A Coroa
Alcohol: 13,5 %
Variety: Godello
Quantity: 75 cl
The godello, has its favorite habitat on the slopes and slaty soils of the valley, with moderate temperature and humidity.
Its wines combine a delicate structure and a varietal expression of accentuated personality and originality.
A Coroa has a bright light-greenish-yellow color, reminiscent of green leafy flowers and plants in bold, light yellow colors.
Great aromatic frankness and excellent intensity. With very floral notes: elderflower, acacia, and a slight vegetal finish reminiscent of wild fennel. All this is fused with subtle aromas of ripe fruits such as peach, pear, apple. With slight oxygenation the nuances of pineapple and mango appear to provide excellent and elegant complexity.
Its entry into the mouth is powerful, where the character of a great fresh and structured GODELLO is marked. Alive and with a magnificent acidity that reminds us of red grapefruit. Its finish is persistent with a slight mineral touch and a subtle bitterness characteristic of the terroir.
All this makes your aftertaste long, subtle and elegant.
Similar White Wines