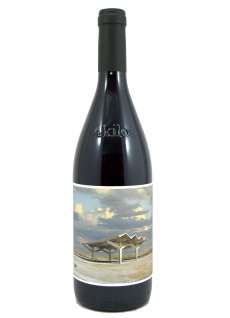 Year: 2017
Winery: Bodegas 4 Kilos
Alcohol: 14 %
Variety: Cabernet \/ Sauvignon, Merlot
Quantity: 75 cl
Origin of the name of the wine: 4 Kilos (i.e. 4 million pesetas) was the initial investment of Francesc Grimalt and Sergio Caballero, two members of the newly created Majorcan Winery 4 Kilos Vinícola SL. A modest investment in this sector, which shows that a good wine does not depend on a great economic effort, but an ambition for quality and a passion for the product. 4 kilos is its unmistakable signature and a declaration of principles.
Intense picota cherry colour with violet rim, is high and shows a slightly tinted tear. In nose, high intensity, there is a nice ripe black fruit with balsamic, toasted notes, light floral touches, memories of undergrowth and mineral aromas. It is a red wine that has a good entry, with volume, and describes a meaty and tasty step marked by a good weight of fruit, good acidity and a tannic sensation intense but very nice. It is long and persistent finish with a fruity and smoked aftertaste.
Roast lamb, meat Grill, grilled red meats, feather hunting, game, cheeses, meat of ox...