Dominio Do Vivei Red wine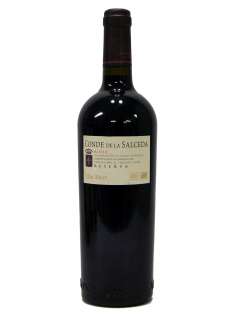 Year: 2014
Winery: Dominio de Bibei
Alcohol: 13 %
Variety: Mencia
Quantity: 75 cl
Vinification: Manual selection cluster to cluster in vineyard and Winery. After Destemming. Pre-fermentation maceration for 3 days. Fermentation in open 500 litre French oak barrels. 0ver manual. Malolactic fermentation in barrels of 300 litres.
Aging: 18 months in French oak barrels of various applications.
Very light colour, very low coating. Very fruity on the nose and compot. Light background of spices. In mouth is very intense, elegant and also spicy.
Meat rojas, roasts, game, pork, oxtail and complex sauces.