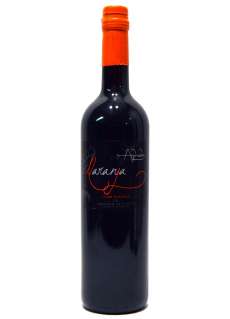 Winery: Bodegas Andrade
Alcohol: 15 %
Quantity: 75 cl
Zalema Raisins
Look at her tone ... deep mahogany, dark and with tradition.
Enjoy its aroma ... with intense and evocative memories of orange peel.
Feel its flavor ... bitter at the same time sweet, intense, powerful and original, its nuances of solera are mixed
with the memories of Orange, leaving on the palate a long and surprising aftertaste.
Appetizer, dark chocolate and tropical fruits.
similar.