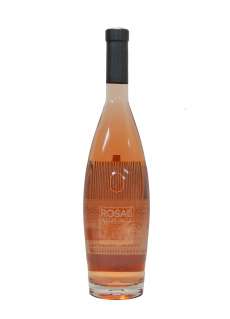 Year: 2016
Winery: Bodegas Arzuaga Navarro
Alcohol: 13 %
Variety: Tempranillo
Quantity: 75 cl
The grapes which is made with this wine is vendimiaron 28 September, being the first grapes that went into Bodegas Arzuaga Navarro. This promptness in carrying out the harvest allows us to acquire technical and organoleptic characteristics suitable for our wine. After harvesting is done in the cooler hours of the day and manually, always in cases of not more than 10 kg, takes quickly and little by little to the cellar, where is going to be a very soft pressing in games of 500 kg. With this we can extract the colour to be necessary for the required characteristics. Temperatures below 12 degrees with the grape enters Winery are preserved during the whole process of fermentation. Due to which the alcoholic fermentation is done very slowly, reaching last 30 days. After fermentation it is decanted naturally and bottled to preserve its liveliness and freshness.
APPEARANCE: slightly salmon tones appear between the shades of nude, in a wine with great clarity and brilliance.
NOSE: medium high aromatic intensity; where are fresh like raspberry, well integrated with the floral flashes red fruit and notes of tropical fruits.
PALATE: fresh, pleasant and delicate entrance. The passage of mouth is silky advanced well throughout their journey, lasting to the finish, where again form intense freshness provided by Raspberry and tropical fruits.
East wine can have a perfect harmony with plenty of dishes like cream of vegetable, rice both of sea and mountain, seafood, fried fish and sauces, Delicatessen, white meats and poultry roasted as well as sushi or sashimi dishes.