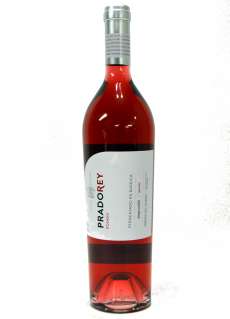 Prado Rey Rosado Rose wine
Year: 2018
Winery: Real Sitio de Ventosilla
Alcohol: 14 %
Variety: Merlot
Quantity: 75 cl
Intense pink raspberry, very bright and clean. High concentration aromatic vanilla contributed by its passage through the barrel and red fruits of the forest, very elegant, with a toasted background. In mouth it is delicious, creamy and full of memories. Passage through mouth long and persistent with many aromas in aftertaste.
Wine fermented and aged 3 months in barrels of the Caucasus
Ideal for before the meal, as an appetizer, even as an accompaniment to fish dishes, pates, cheeses, white meats and rice
Awards or Recognitions:

91 Parker points.
Buying 6 units or more:
0,00 £ per unit