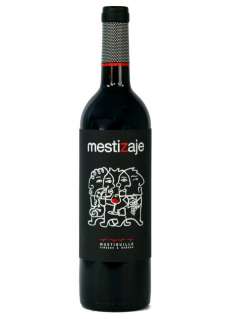 Year: 2017
Winery: Bodegas Mustiguillo
Alcohol: 13,5 %
Variety: Sauvignon\/Cabernet, Merlot, Syrah, TEMPRANILLO, Bobal
Quantity: 75 cl
Cherry intense with violet hues which denotes his youth. In the nose, the initial feeling is juicy and fresh own grape fruit. With aeration is a soft, well integrated with fruit wood. In the mouth, the entrance is sweet and pleasant, with a great balance between alcohol and acidity. Tannin, very smooth and very round, fills the mouth gradually, without heaviness. In short, a surprising young vines and impeccable processing Assembly that the importance is not in varieties, but in the end result. A compendium of wisdom and balance between the fruit and the adjusted barrel aging. An unbeatable wine in its price segment.
Rice dishes of meat, white meat, roasted red meats, stews, roasts, hunting, sheep cheese semi-mature cheeses
Awards or Recognitions:

91 points Peñín.