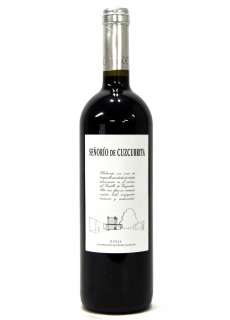 Year: 2013
Winery: Bodegas Tierras de Orgaz
Alcohol: 14,5 %
Variety: Tempranillo, Cabernet \/ Sauvignon, Merlot, Syrah, Petit Verdot
Quantity: 75 cl
Elaboration: Harvested night to get the grapes arrive with maximum quality at the winery. To the reception of the grape, is a manual selection and the Destemming, followed its maceration in stainless steel tanks. Prior to alcoholic fermentation, pre-fermentation cold maceration takes place. Once the alcoholic fermentation is finished, the wine is racked to old jars of concrete where the malolactic fermentation takes place. Completed this, the wine is racked to French oak barrels where CJD until it was bottled.
Ageing: 12 months in French oak
tasting: view: intense cherry red colour. Nose: complex aroma fruity, spicy, Balsamic and elegant. Palate: balanced, tasty, elegant roasted and long finish.
Pairing: Ideal to combine with all kinds of meats, pastas, rice dishes and stews.