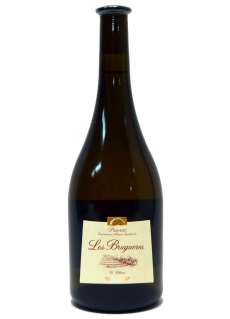 Year: 2017
Winery: La Conreria de Scala Dei
Alcohol: 13,5 %
Variety: Garnacha
Quantity: 75 cl
Made with the Garnacha Blanca variety, from the farms of Les Brugueres, La Creueta, a small farm of 3 ha. of vineyards on terraces with slate floors planted in 1980 and located within the municipal district of Scala Dei. Pre-fermentative film maceration of 75 hours, fermentation at controlled temperature with a subsequent storage in stainless steel tanks with fine lees for 5 months. Bottled without filtering.
Fine aromas of ripe white fruits, floral with mineral notes and aniseed memories. Tasty and silky on the palate with good acidity and balance, highlights its pleasant citrus finish with a slightly spicy touch.
Baked white fish, mushrooms, foie gras, raw seafood, fish rices, risottos, blue fish, cooked seafood, appetizer, goat cheese, complex salads.