Le Garage Clarete Natural Rose wine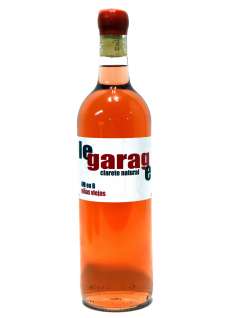 Year: 2017
Winery: Hatori Hanzo
Alcohol: 13,5 %
Variety: TEMPRANILLO, Garnacha, Palomino
Quantity: 75 cl
Claret wine to the old style blend of white grapes from the same vineyard. Vintage of drought.
Wine without fining and aged for 4 months in barrels.
Pale rosy colour. Dried flowers, herbal toiletries, spicy aroma and candied fruit. In the mouth it is structured, long and balanced.
Rices, white birds
Awards or Recognitions:

90 points Peñín.