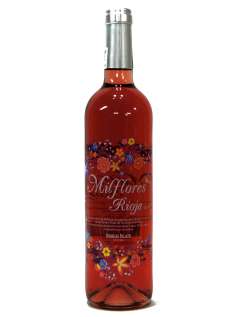 Laudum Fondillón Rose wine
Classification: Gran Reserva
Year: 1988
Winery: Bodegas Bocopa
Alcohol: 16 %
Variety: Mourvèdre
Quantity: 50 cl
Bocopa continues the great tradition of this wine, which carried the name of Alicante to all continents. He came Fondillón was the first wine in turning the world with Magellan and El Cano.
A native of Alicante's ancient vines, the Fondillón comes from the vine Monastrell, whose selected grapes, grain often and sweet, are harvested ripe in order to increase his already high sugar concentration.
Its harmonious color and its clean and unmistakable flavour are due to the grape variety and the fact that Marc remain in contact with the juice during the entire fermentation process. Finished this and once studied the characteristics of each vintage, authentic wine breeding starts Fondillón de Alicante, at least for 10 years, 1,500-litre oak barrels.
In visual phase it is limpid and bright, with a middle layer and has a nice color mahogany with amber piping. Our wine Fondillón de Alicante has a very broad, complex and with good aromatic intensity, nose which include both mature and sweet fruit (black plums, dates) and the fruit dried (raisins, dried apricots, dried figs...) and liquorice like cherries in liquor, and there are also notes of cocoa, hazelnut, tobacco,... The mouth is beautifully balanced. Its entrance is elegant and silky, where natural residual sugar is perfectly balanced with acidity, in such a way that it is fresh and nothing cloying, sweet. It has a very long and persistent aftertaste where the dried fruits, syrupy notes and the toasted left a very pleasant feeling.
Ideal for desserts, candies, French toast and excellent long desktop companion. Earlier, as an aperitif, with blue cheese, anchovies, tuna or ROE.
similar.