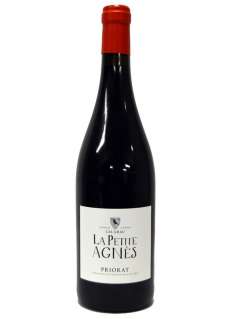 Year: 2015
Winery: Bodegas y Viñedos de Cal Grau
Alcohol: 14th
Variety: Garnacha
Quantity: 75 cl
An elegant expression of the Priorat comes from the Finca La Solana which has an area of 22 hectares and are located have terraces that surround the winery. The floors are slate, locally known as "Licorella" rock.

Fermentation: 10 days in tanks of 8,500 litres at 25 ° C.

Time maceration: 7 days with the skins

ageing: 4 months in 1st and 2nd year French oak barrels.

Opaque Ruby color. Minerals and smoky on the nose, notes of red fruit and black slate, own of the Priorat, combine with ripe berries and licorice. Mouthfeel is with good acidity and a fresh wine with velvety tannins polished. Floral, mineral and fruity aftertaste.