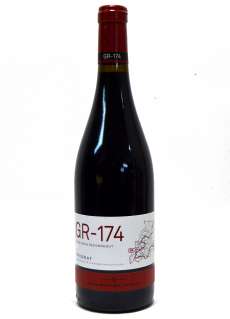 Year: 2017
Winery: Casa Gran del Siurana
Alcohol: 15 %
Variety: Cabernet\/Sauvignon, Grenache, Merlot, Syrah
Quantity: 75 cl
GR-174 is the path full of charm that crosses the Priorat. Walking through it is probably the best way to experience its beauty. If you could focus on a bottle aromas of ripe fruit and minerality that gives off his homeland, the result would be a wine like this.
Cherry red colour with great depth. Aromas of bone, fresh berries, fruit notes mineral and balsamic. Very cool. In mouth is a fleshy, velvety and with a good balance and elegance wine. Tannins
sweet and elegant structure.