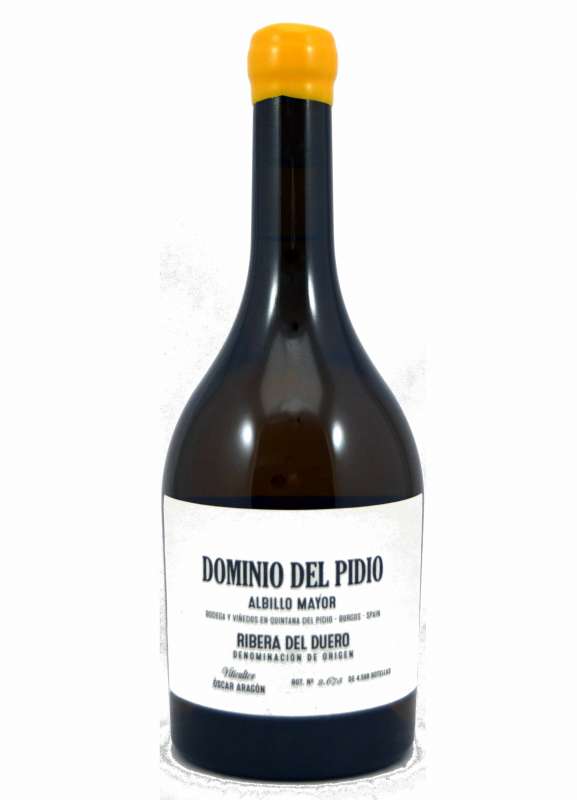 Dominio del Pidio Blanco White wine
Year: 2018
Winery: Oscar Aragón
Alcohol: 12,5 %
Quantity: 75 cl
100% Albillo grape (white grape) from vines up to 100 years old in Quintana del Pidio. Alcoholic fermentation in concrete and aging in French oak barrels of 500 liters for 4 months on lees. It is born from more than 60 plots looking only for white grapes to make less than 3,000 bottles. In all the old plots there is some strain of albillo, because the peasant tradition was always like this. The wine combines power and elegance, is smoky and spicy, retains acidity and has a clear mineral aspect. It is very vertical and with a long memory thanks to its texture.
Aroma: Set of minerality (dry stones), accompanied by ripe fruit, a slight touch of fine cocoa and a very interesting limestone background.
Taste: Volume, freshness, spices, the aforementioned minerality and a rich acidity.
Final: Powerful, fresh and with a stinging touch.
Fish in light sauces, scrambled, fatty cheeses and poultry.
similar.