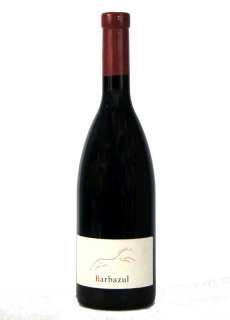 Year: 2017
Winery: Huerta de Albalá
Alcohol: 14,5 %
Variety: Sauvignon\/Cabernet, Merlot, Syrah
Quantity: 75 cl
The grapes with prepares them they come from our own vineyards and are harvested manually. Alcoholic and malolactic fermentation takes place in stainless steel, and remains in French oak barrels for 5 months.
Is intense and bright cherry colour. Middle layer and purple hues. Fine tear. An explosion of black fruit mature, intense and with a touch of jam and some liqueur, which is wrapped in a great spicy creamy texture, with lactic, chocolates, toffee, liquorice and soft and pleasant light-touch toast. Its light herbaceous and balsamic notes and delicate mineral tones make up a nice background for this great set that appeals from the first moment. Nice and tasty, with a long and cool distance that fills the mouth of sweet fruit, interspersed with a few more than nice creamy and some balsamic more present. The toasted remain bottom with a balanced acidity and sweet tannins. Good finish, long and very pleasant sensations.
Great wine of Cadiz, tasty, sweet, very nice and that seduces us.
Rice dishes of meat, vegetables, sausages, white meats and red meats to grill, semi-cured cheeses, Jamon Iberico de Bellota.
Awards or Recognitions:

88 points Peñín.